A nutrition consultancy with over 30 years' experience in the food industry - passionate about the role that good nutrition plays in promoting health for organisations, brands and individuals.

We are a small, but perfectly formed, business set up in 2007 by two like-minded, and highly experienced Registered Nutritionists - Dr Janet Aylott and Johanna Hignett. We have worked together, and individually, supporting businesses, big and small, through the minefield of nutrition science, regulations and communication. With a large network of colleagues across the nutrition world, we can draw on extra resource from Nutritionists and Dietitians whenever required. All our clients receive a personal service and we pride ourselves on building strong working relationships, evidenced in the several long term clients that we continue to work with year on year. We have a pragmatic, and practical, attitude to nutrition - rather than blinding anyone with science, we prefer a simple, straightforward and uncomplicated approach.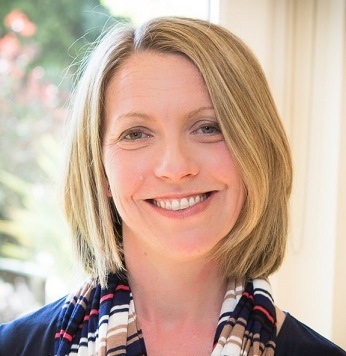 Dr Janet Aylott BSc (Hons) PhD RNutr (Food)

BSc (Hons) Nutrition, Physiology and Biochemistry (University of Southampton)
PhD Human Nutrition (University of Southampton)

Janet is a highly qualified, PhD level nutrition scientist with a strong commercial sense developed during many years of working within the food industry. Janet started out her career as a nutritionist for Nestlé UK working across the vast portfolio of products from confectionery and breakfast cereals, to infant formula, and sports nutrition.

As a consultant, Janet loves supporting businesses, large and small, in communicating the message about good nutrition to consumers. Her background in science serves her well in adapting medical and scientific information to the right level for the audience - whether it's direct to consumers, training for employees or providing a response to government. Janet enjoys communicating through writing and group training, but has also had exposure to media, video shoots and podcasts in her time!

Janet has expertise in weight management, allergies and intolerances, dairy nutrition, infant nutrition and many other aspects of health, wellbeing and food.

Out of work, Janet is a busy mum of two growing, and very hungry boys, who keep her on her toes! She's a novice runner, and has been known to take part in the odd race or two. Good food and good nutrition are important to Janet, and she strives to practice what she preaches......most of the time anyway!

Johanna Hignett BSc (Hons) SRD RNutr

BSc (Hons) Nutrition and Dietetics (University of Surrey)

State Registration in Dietetics, Registered Nutritionist

Johanna has over 20 years of experience as a nutritionist in the food industry, working as Head of Nutrition Science and Communication for Nestle UK before setting up Nourish Consulting and working as a consultant with food companies, retailers, charities, trade associations and communication agencies.

Johanna's expertise spans many areas of nutrition including product development, brand strategy and positioning, customer and healthcare professional communications (web and publications), as well as detailed knowledge of nutrition requirements across the lifestages.

Nutrition communication is a particular area of Johanna's expertise, taking detailed scientific research and translating into jargon-free everyday language. She uses her communication skills in training and writing, and has extensive media experience across local and BBC radio, as well as BBC and ITV news, and breakfast shows.

Johanna is a self confessed foodie and has a passion for skiing and foreign travel - hobbies her children are learning to love too!